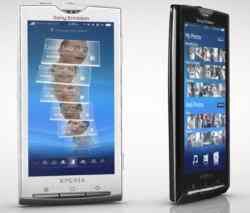 !!! Do With Your Own Risk !!!
Very Not Recommended For Warranty
unlock boot loader=void warranty
Prepare:
-Download
unlock
-flash tool GB Ready
Here
-semc stock kernel+xrec
Download
-java
-driver x10
Steps:
-extract
unlock_bl.zip
to hdd on PC or Notebook
-Make sure your USB status
usb debugging
and
unknown sources
must be choice
-Run flash tool GB ready and do
Downgrade kernel
-After complete turn on the device and look a condition your device will be stuck on Sony Ericcson white screen (first vibration connect USB cable to Hand phone)
-Look on flash tool if busybox has been detected by binary........
-and then run the
qsd8250_semc.cmd
(just double click on the file)
and you will seen text like this:
process requires standard 2.x android firmware.
Press any key to continue . . .
-Close the flash tool
-Next pres any key (recommend to press enter key) on the windows command
-Wait until process done.
-After all done run flash tool again and flash file
x10_2.3.3_stock-with-xrecovery.ftf
Finish, turn on your device and white Sony Ericcson text disappear change to Sony Erricsson kernel logo, and that include xrec, so although you flashing fail and etc, xrec file can't disappear, because the kernel has been include
Note: x10_2.3.3_stock-with-xrecovery.ftf is GB kernel standard, just include xrec and logo's